Fearful of presenting or speaking up in meetings?
Avoiding public speaking at all costs?
Attending a presentation skills workshop is an absolute NO?
Psychologically-safe live virtual course to build your speaking confidence & presentation skills, whilst minimising your fears
Learn from the safety of your own home, alongside a small supportive group
6 session virtual course including live 90-min micro-webinars (group size 4-10) plus how-to micro-learning videos, buddy calls, 'secret' home practices, guided visualisations & on-line trainer/group support
Choose from weekly or twice monthly options
Brain-friendly, no-tears, safe design throughout, to gently support confidence building in presenting
Learn how to deliver a clear, simple & authentic presentation and lessen your fear around speaking up in meetings
Recommended for introverted, sensitive, fearful, phobic, neurodiverse or beginner presenters. Or anyone who prefers to learn in a safer, softer way
Typical presentation skills training, with its 'in-at-the-deep-end' approach, is usually based around practice presentations and group feedback. Although effective, this highly pressured 'judged' process can be nerve-wracking for most; hence why researchers use the exact same techniques on their human test subjects, in stress experiments
If you have a long-standing fear of presenting in front of others or simply speaking up in meetings, such training can simply be too much. Although you may need presentation skills training the most, it may sadly be just too scary for you to attend. This can reinforce a public speaking avoidance spiral that can last a lifetime, limiting your career development and life opportunities
But it doesn't have to be this way ...
Presenting for the Petrified takes an opposite, more humane approach. It assumes that your brain can't learn effectively when overwhelmed by fear, perceived social threats and self-judgement. Instead gentle, step-by-step, psychologically safe/brain-friendly exercises, using small group support and visualizations, help encourage and support you in a less pressured & fearful way
You will learn the basic skills of public speaking. Our aim is for you to become more comfortable and less nervous about speaking up at work, presenting at a conference or continuing onto in-person training such as Toastmasters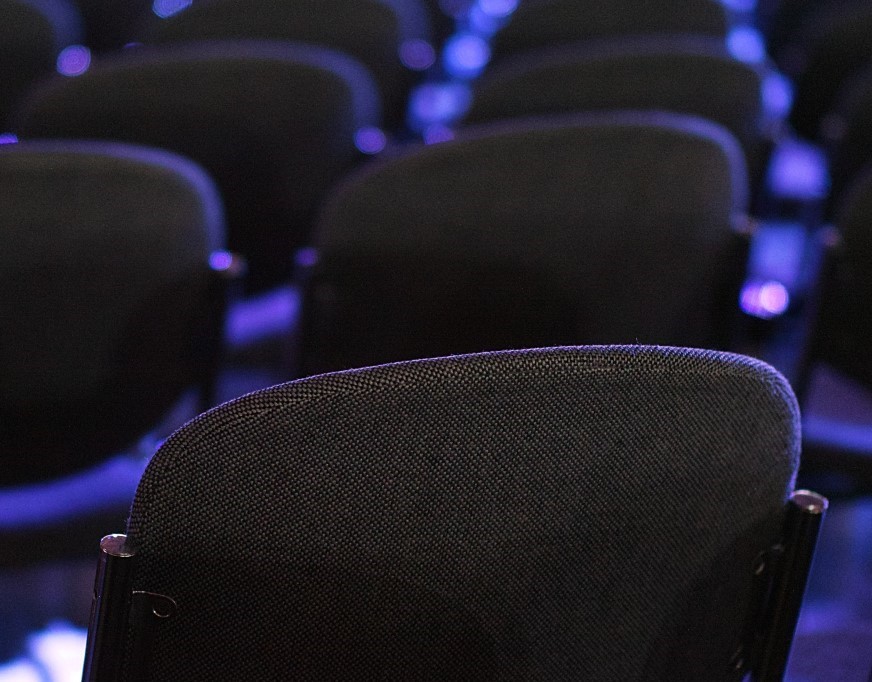 Course Dates
Spaces for Sept 2020 onwards will be bookable shortly 
Email Us now to register your interest
The 6 virtual sessions cover:
Getting to know each other & starting to build your speaking confidence
What to say (structuring a presentation)
How to say it (using your voice)
How to express it (using your body language)
Dealing with the audience (questions & objections) & managing nerves
Passion & authenticity, presenting virtually & putting it all together
Each session includes:
Pre-session micro-learning videos to watch, covering that session's skills
A live 90-min interactive webinar (max group size 10) where we play with some simple fun exercises
A follow up virtual discussion with your allocated buddy, to discuss & practice further
Secret practices & challenges to help boost your confidence & build skills. These can be practised during the course of a normal day without anyone knowing
Guided visualisations to listen to, to help change your association with speaking up & out
On-line trainer/group support
Please allow 1-3 hours per week, in addition to the 90-min webinar, for buddy calls and home exercises

You may be asked to record yourself on your phone and watch or listen to it, as this often brings great insights. As well as sharing it with your buddy

The course includes Work & Your Brain eCourse to help explain the impact of fear or threat on your brain's performance
Extra Options:
Individual Coaching: For anyone needing extra design, delivery or moral support (bookable on-line shortly)
Presenting for the Petrified Training for Groups or Teams: Available on request (see below for Options)
FAQs
How is Presenting for the Petrified different from normal presentation skills training?
Regular presentation skills training, however well delivered, can be nerve wracking for the best for us, but like a form of torture for some. The standard 'in-at-the-deep-end' approach can be like having your first ever driving lesson at rush hour in a busy city center. Terrifying! This is because participants are forced to do the thing they fear the most .. presenting .. without the building of sufficient confidence first. And then there's the ordeal of receiving feedback from the group afterwards. Goodness! No wonder it can be overwhelming
Presenting for the Petrified has been designed by Debbie Jeremiah, a Leadership Learning specialist from General Electric, who taught GE Presentation Skills, whilst also designing & delivering virtual courses on the brain at work, managing emotions, building resilience, mindfulness, collective intelligence & decluttering your mind. This course is the unique outcome of all of those topics
"If a course participant is so stressed by a class that they are reduced to tears, then I question the value of that learning. Standard speaker training typically assumes confidence naturally appears after speaking skills develop. In contrast I believe a gentler, more brain-friendly approach is vital to boost confidence first and then throughout the learning. Skills are the easy bit to learn! So my approach is to build confidence gradually through a quiet, calm, step-by-step approach, rather than an 'in-at-the-deep end', 'sink-or-swim' ordeal. It's a much more humane approach to overcoming the fear of public speaking .."
Why learn presentation skills virtually?
In-person classroom courses can often be too frightening for fearful speakers. Whereas, small group virtual training, attended from the safety of your own home or office, can be a safe and effective alternative
Spacing out the learning over 6 or 12 weeks is key too. It means you have the space and time to learn just a couple of skills each week and then practice them in real-life. So rather than cramming everything into 2 packed and stressful classroom days (and then forgetting most of it afterwards), you can lay down some solid skills and then build upon them in each session. This brain-friendly approach is possibly a better way to learn, even for non-fearful presenters
How is Presenting for the Petrified 'brain-friendly' & why does that matter?
We know from brain science that emotion in short bursts, even if negative, helps learning; but an overloaded, shut down or 'paralysed with fear' brain, is not a learning brain. Learning can't be stored or retrieved and insights can't be generated
We also know that receiving feedback in front of others, so common in presentation skills training, is a recipe for triggering a significant threat response in the brain, shutting down thinking, memory, decision making, emotional control & speaking eloquence. Shutting down all the very skills needed for good public speaking!
During this course, psychological safety is created through socially sensitive, uninterrupted speaking rounds, with listeners demonstrating behaviours that minimise threat responses in the speaker. This provides a new, possibly liberating, experience of speaking in front of others
We also know that spaced, bite- size chunks of learning, such as the weekly micro-videos, may be more effective than intensive learning, especially if accompanied by social learning (digital cohort support) and self-generated learning (reviewing your own presentation selfie videos)
Who is Presenting for the Petrified suitable for?
This course is recommended for anxious, fearful, highly sensitive, introverted, neurodiverse speakers or those new to presenting, who wish to start out gently
What are the webinar/class sizes?
4-10 participants
You'll get to know them all well and will be buddied up with one of them, to work through additional practices with
Is there homework or pre-work?
BEFORE each session, you'll be asked to watch some short videos which cover the skills we'll be looking in that session. This gives us more time to practice those skills in our webinars
AFTER each session, you'll be given some additional exercises to do with your virtual buddy. In addition to some 'secret' activities you can do during the course of your normal day
You should allow an additional 1-3 hours per session, alongside the 90-min webinar
Will I need to deliver a presentation during the course?
No. You'll be asked to speak for a few minutes here and there, to practice certain techniques. For anyone who wants to challenge themselves during the last session, you can deliver a short virtual session. But remember, you're delivering to a small, friendly group, from the safety of your home or desk
Much of your practice gets done separately with your course buddy. This is a great way to practice and receive feedback in a very safe way
But if I'm doing this course virtually, how do I develop the skills to deliver in-person?
Much of the home-practice involves simple little activities to help you feel more confident in speaking up. You may find this encourages you to speak up more and with more presence in meetings. You could say it helps you 'find your voice'
This course can't replace the practice of presenting in front of a live audience, but you will be better prepared with more skills, knowledge, techniques and confidence
As such, this course also provides the perfect foundation to attending a future in-person classroom training course, or joining a speaking group such as Toastmasters
Is the training available for my team or company?
Yes! Simply contact us to discuss. See below for additional options, including in-person, on-site options too
Corporate Training Options
Virtual Options:
6 Session Virtual Course (per above)
Classroom & Blended Options (UK only):
3 Day Classroom (Confidence & Skills): Day 1 Building Your Confidence* + Day 2-3 Building Your Skills. This on-site option focuses on skill building only after confidence has been built. It is recommended for anxious presenters within learning cultures more familiar with classroom training. Days can be delivered non-consecutively, to increase practice opportunities and spacing
1 Day + 6 Session Blended (Confidence & Skills): Day 1 Building Your Confidence* + 6 session virtual program (per above). This is a great option for time-pressed, sensitive or anxious presenters. Skills are developed in bite-sized, spaced chunks, following an experiential confidence building day. This option boosts confidence, teaches skills and offers a 'safer' space to practice and improve, in a more time-effective way
1 Day Classroom (Confidence only): This 1 Day experiential on-site session helps build confidence in nervous speakers who need extra pre-training speaking confidence. You could use this 1 day on-site class as an extra support for your own existing presentation skills training. With very few speaking skills covered, it will not affect delivery of your own content
Virtual Check-ins: Additional mid program or follow up coaching & support, for individuals or groups
Fear Extinguishing Therapy Dog (yes really!): Where appropriate for UK/on-site sessions, a therapy dog can also be provided to uniquely and happily help reduce class anxiety!
To discuss your own or your team's presentation skills requirements, please Contact Us