Bite-sized brain-friendly workshops, webinars & eLearning in resilience, attention and mind training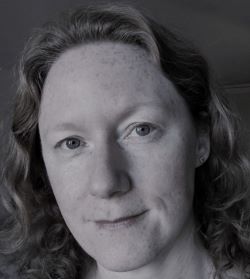 A word from Debbie ...

I began training others about their brain at work when I discovered for myself, new cognitive social neuroscience findings, that were so helpful in managing my own mind. It struck me that if we hire the brightest and the best, but then ignore what switches their brains on/off at work, we risk wasting much of that potential. So I created ThinkingSpace.training to help people understand themselves & their own minds at work better
4 key pillars help resolve team challenges (workshops & webinars)
Thinking (collective intelligence)
Connecting (psychological safety)
Changing (adapting)
Thriving (resilience )
The eLearning courses simplify Mindfulness and the Brain at Work. There are also options for self-delivery by managers or HR
Self-awareness is the first step to change, but self-awareness needs reflection space. Many of the workshops & webinars have therefore been flipped, with the brain theory self-studied beforehand, in a series of short pre-work videos. This leaves the workshop with an abundance of thinking space. Perfect for insight, ideas and team connection

I am a neuro-based learning professional:
Ex-GE Crotonville L&D Faculty/Learning Designer: specialising in thinking & neuro-based global micro learning (primarily virtually)
Executive Masters in NeuroLeadership (Dist) specialising in Smarter Meetings
Academy of Brain-based Leadership accredited team SAFETY™ trainer (psychological safety)
Time to Think Thinking Environment® Facilitator teaching thinking, decision-making, trust & engagement
International conference speaker: neuro-management & mindfulness at work
Please do get in touch with ideas, thoughts & suggestions, or if you just want to chat!
Have a brain-friendly rest of the day
Debbie Jeremiah
Chief Thinking Officer (CTO)